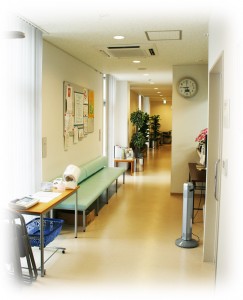 If you do not know which kind of specialist to consult, or if you are not sure whether or not you are ill, please feel free to visit any clinic or the Healthcare Section.
Each clinic in the Health Service Center is ready to accept emergency cases between 9:00AM through 5:00PM, even if it is closed.
In particular, those who study or work on the Komaba campus, where no hospital is located on the premises, are encouraged to contact the Health Service Center in case of emergency to get appropriate instructions.
● Eligibility

Our services are available only for the University students, staff, and faculties. No public services.
● Charges

Cash, credit card (VISA, Master, and UnionPay), and prepaid IC cards for public transportation, such as Suica and PASMO, are available for payment.

We charge you according to the rules of charges (UTnet access only. )