●About various health checkups Click here for details
<Venue>  
Hongo Campus   1,2: Medical Checkup floor (Basement) Hongo Health Service Center
Komaba Campus1,2: 21KOMCEE WEST
Kashiwa Campus1,2: Kashiwa Library
* Please wear non-woven masks to prevent infection.
* Please do not attend the health check-ups if you are not feeling well.
<Medical Questionnaires and Appointments>
Please click on the link for detailed explanations regarding medical questionnaire and reservations.
* Reservations for the January health checkup will be accepted after October 11th.
* Please proceed in the order of medical questionnaires then reservations.
* Please be sure to register your phone number and email address.
■Please select the appropriate district 《Hongo 1》《Komaba 1》《Kashiwa 1》《Shirogane1》 written
on the medical examination guide you received.
 「T」特殊or「H 」歯科: Select the appropriate district《Hongo 2》《Komaba 2》《Kashiwa 2》
Medical questionnaire / Reservation site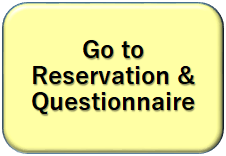 < About non-statutory items of health examination >
At the University of Tokyo, in order to maintain and improve the health of all its members, we add inspection items that are useful to maintain your health in addition to the legally required items. We recommend that you take this opportunity to take the additional examinations.
Please check the link for the detail.
---