1, Access the link to upload files.
2, As the password has been set, please enter the specific password. (For the password, please refer to UTAS or the information/bulletin board from your department..)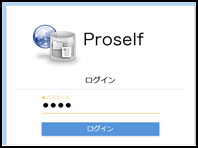 3, Upload the files created using drag and drop or by specifying the relevant files.
*  Please set the name of the files to be submitted as the last 10 digits of your Common ID
*  If you cannot change the file names, please refer to 4, below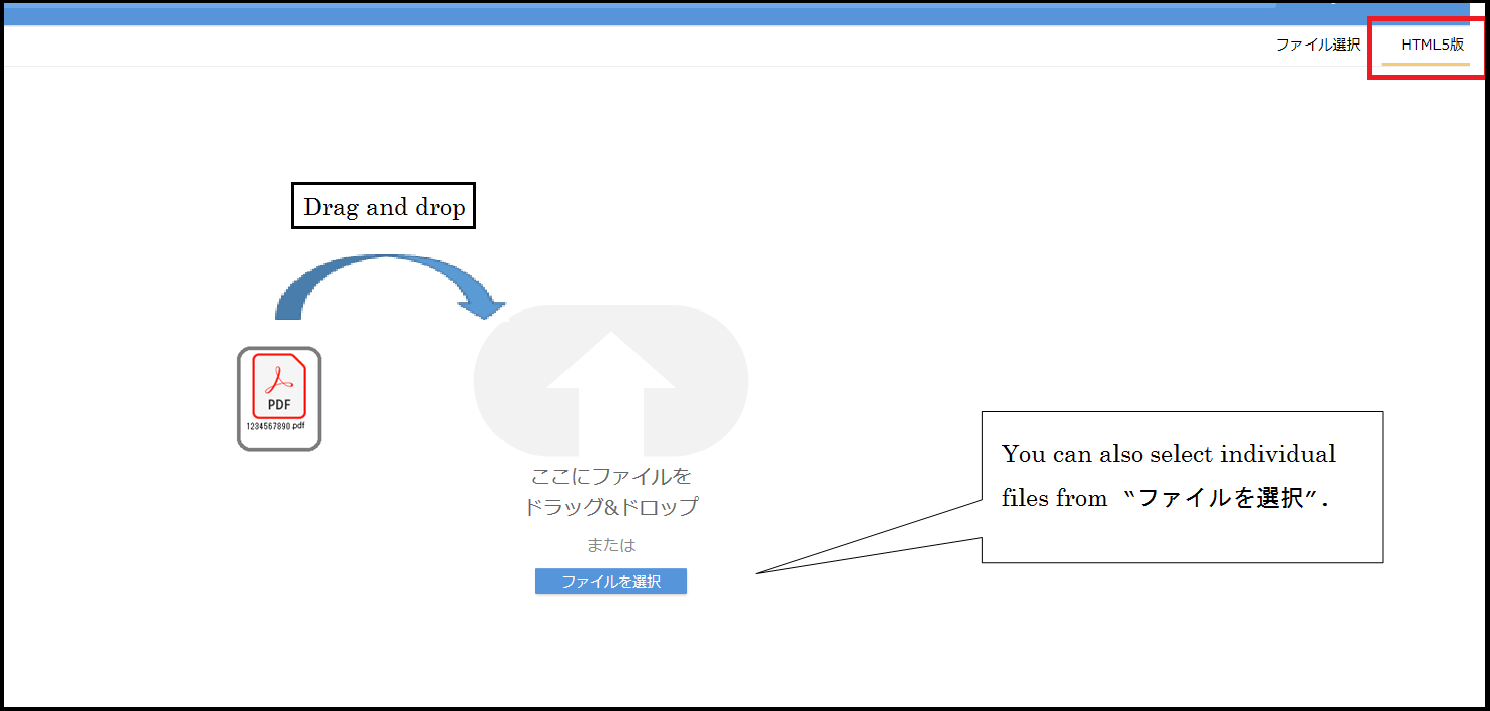 ↑↓ You can switch between the two upload modes "HTML5版" and "ファイル選択".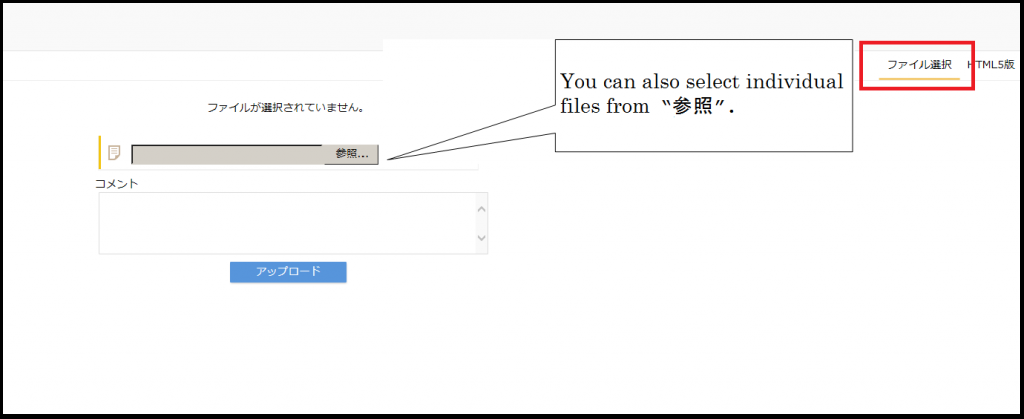 4, Confirm the files to upload and click the "アップロード" button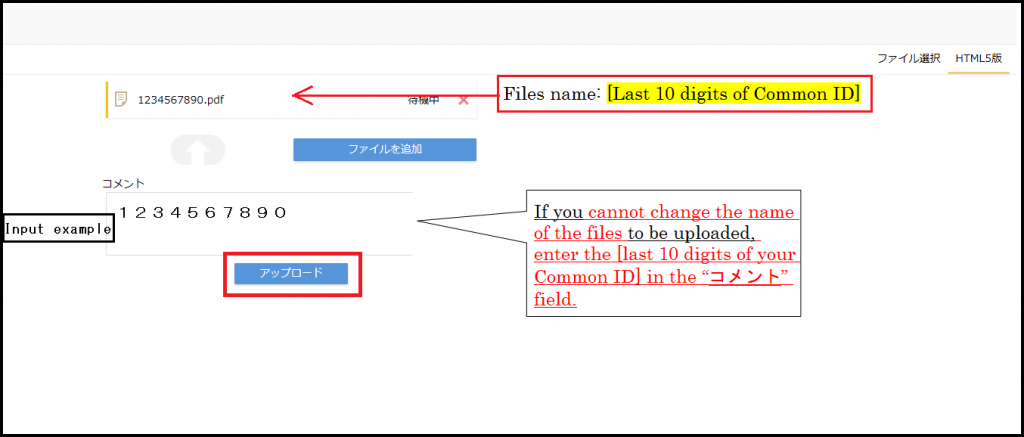 5, Once the files have been uploaded, click on the "閉じる" button to close the browser screen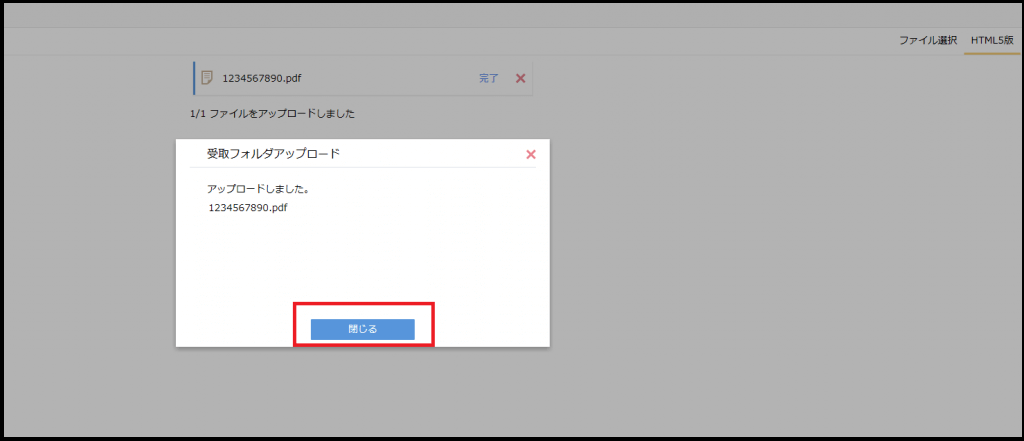 (Miscellaneous)
*You can also submit the documents as photographed data. However, if the image is distorted even a little, it will not be readable, so please send us a copy of the interview screen that has been directly converted into a PDF file or an image created from the screenshot.
*If the image is not clear, we may contact you for details.